Welcome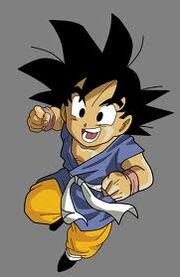 Hello, Welcome to
Supreme Dragon Ball Wiki
, Here we provide a User Friendly Expirence and Good Time. We hope you make lot's of edits and help the Wiki. Welcome;)
Need Help? Leave a Message on my talk page if I can help with anything!
Welcome and Enjoy the Wiki!
I see..
I see you're banned from chat. You should've just renamed, you know. And this. Do you think that makes anyone willing to help you? Think before you act, you dumbass. AssassinHood - Let's talk! 13:21, October 18, 2012 (UTC)
I have an account on your forum
That forum you made (on forumotion not the wiki) I made an account on there. My username is Elcidman23 and I will talk to you on your forums okay? I will see if I can get Nicka209 on there and maybe get Video king to come there too. - Elcidman Saturday October 20 2012 at 8:05 PM
Your new website is deleted
I'm not talking about Rigby forum on forumotion I mean the new one you linked me. It says it has been deleted so I can't make an account on there. This sucks. - Elcidman October 30, 2012 12:36 PM
Hey its me Elcidman!
I was globally blocked from wiki but not permanently. I am back now. Also, Nicka got a new account. He is Thanatos209 right now. We should go to Earthboundfanon sometime and chat, okay? - Elcidman (talk) 02:57, November 17, 2012 (UTC)Elcidman